Empowering Kenyan Women and Aged-Out Orphans Through Local Advocacy
Since our formation as a nonprofit in 2014, it's been our goal to empower women and aged-out orphans in Kenya through education, fair trade, and access to resources. We believe that education and awareness are vital components of making a difference both globally and here at home.
There are so many ways to get involved, and all of them make an impact. We recognize that while eradicating poverty isn't something that our organization will accomplish completely, every dollar and every moment make a difference. As long as nearly 1/2 of the world's population — more than 3 billion people — live on less than $2.50 a day (more than 1.3 billion live in extreme poverty — less than $1.25 a day), there's work to be done.
We'd love for you to join us on this journey, in whatever way you are able.
Education
Prevent human trafficking, child marriages, and crime by providing aged-out orphans with educational opportunities and safe living conditions
Fair Trade
Promote and expand fair trade by networking with global artisans in order to provide sustainable income opportunities allowing them to impact their local communities
Access
Provide widows with the microfinance loans, small business opportunities and access to the healthcare and clean water needed to provide for their families
We have 40 students on academic scholarship.
Educational sponsorships are one of the very best ways to support aged-out orphans in Kenya in a way that changes the course of their future. Contact us to learn more.
Learn more about a few of the students we are currently sponsoring.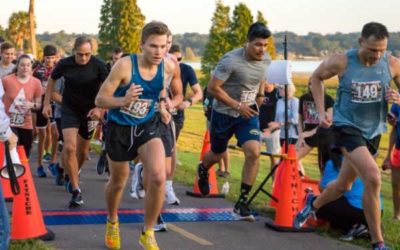 Leading Edge Take Heart 5k September 26th, 2020 | Lakeland,FL Our third...
read more
Fair Trade works toward a world in which all producers can enjoy secure and sustainable livelihoods, fulfill their potential and decide on their future.