Bringing light to darkness through the truth and love of Jesus to disciple a new generation of leaders.
Who could have predicted two ordinary women, a seasoned ER Physician Assistant and long standing educator, would resign their jobs to take action against poverty and injustice?
We certainly did not. Yet, 7 years have passed and it's clear this journey has become our unmistakable destiny. After returning from the first trip, Delta visited a local thrift store where she experienced a miraculous yet simple impression from the Lord leading her to know in her heart there would one day be a store in partnership with Take Heart. At the time, there was minimal direction or details included as to where to turn next but the sense of calling was enough to move forward. Roughly 20 garage sales and countless donations later, the surrounding community had rallied behind this cause to contribute a sufficient amount for a base payment to lift basic operations off the ground.
Two years later in a different trip back to Kenya, Delta traveled with one of her closest friends, Michelle Johnson. Michelle's passion for education complemented Delta's zeal for justice in a divine way taking their 25+ years of life long friendship into a power duo. Michelle possessed an uncanny shopping ability to always find the best deals and savvy styles no matter where the two traveled. While they were visiting a local shop on one of their last days on the Kenyan safari, she noticed a piece of jewelry labeled with "fair trade principles". This was the first mention of fair trade for either to learn of this entire industry based on equitable wages, safe production, and artisan support. It only took one connection to convince both of them the potential of fair trade was enough to economically drive the progress and education of women and children forward. Thorough research, inspiration, and exploration brought Delta and Michelle to several conferences and relationships with artisans from across the world in an international network. In particular, several fair trade organizations based in Kenya such as Amani became included as an entity to connect at risk women and youth to sustainable income opportunities.
Half way back around the world from Kenya in Lakeland FL, God was still moving in revealing his purposes to establish a store. Delta's daughter Juliana completed a school assignment to research downtown business activity as the city management was attempting to revive greater presence in this area of town. Turns out, her interview with the Poor Porker, an extremely successful local beignet baker, revealed more on the inside than her initial observations. Insider information allowed her to learn of the extensive application required to sell unique handmades goods at the market downtown. The light bulb went on and the connection was made – this was the awaited opportunity to share fair trade goods with local community members. With nothing short of a lemonade stand appearing set up, we borrowed a tent, decorated a table, and began to sell fair trade in soapstone, seamstress baskets, and jewelry. To our shock, people actually bought the items! Word began to spread as Delta shared her experiences to market goers and the Take Heart story became wildly embraced.
Week after week for over 5 years, the market set up and fair trade spread continued. Community and customer engagement yielded enough support to begin transitioning out of a "set up and tear down" routine into a permanent fit in a store building. As you can imagine, this step in March 2018 came as an immense relief to pause the early morning market hauls and have 600 square feet of established place to work from. Favor from God undeniably provided a closed bid in a prime desired location with minimal overhead costs even down to the keys, donated shelves, and a cash register. Michelle and Delta both had to seemingly make a store come to life with little to no retail management experience but combining their efforts with many other community partners completed the store preparation in time for the first "First Friday" event in Lakeland. The store launch represents a fair trade footprint where products created by artisans in a safe environment at an equitable wage for profit that can be reinvested in mothers, children, and education.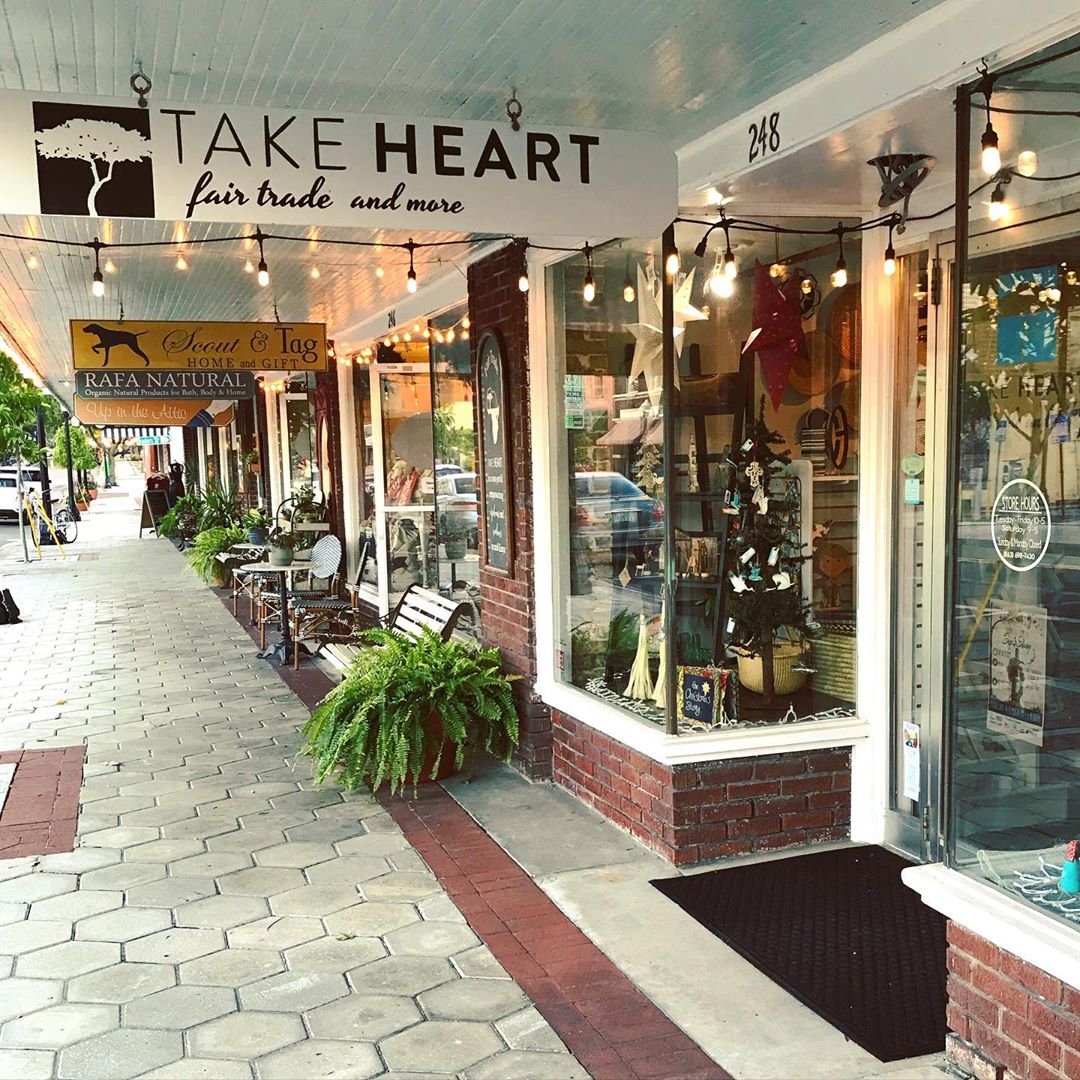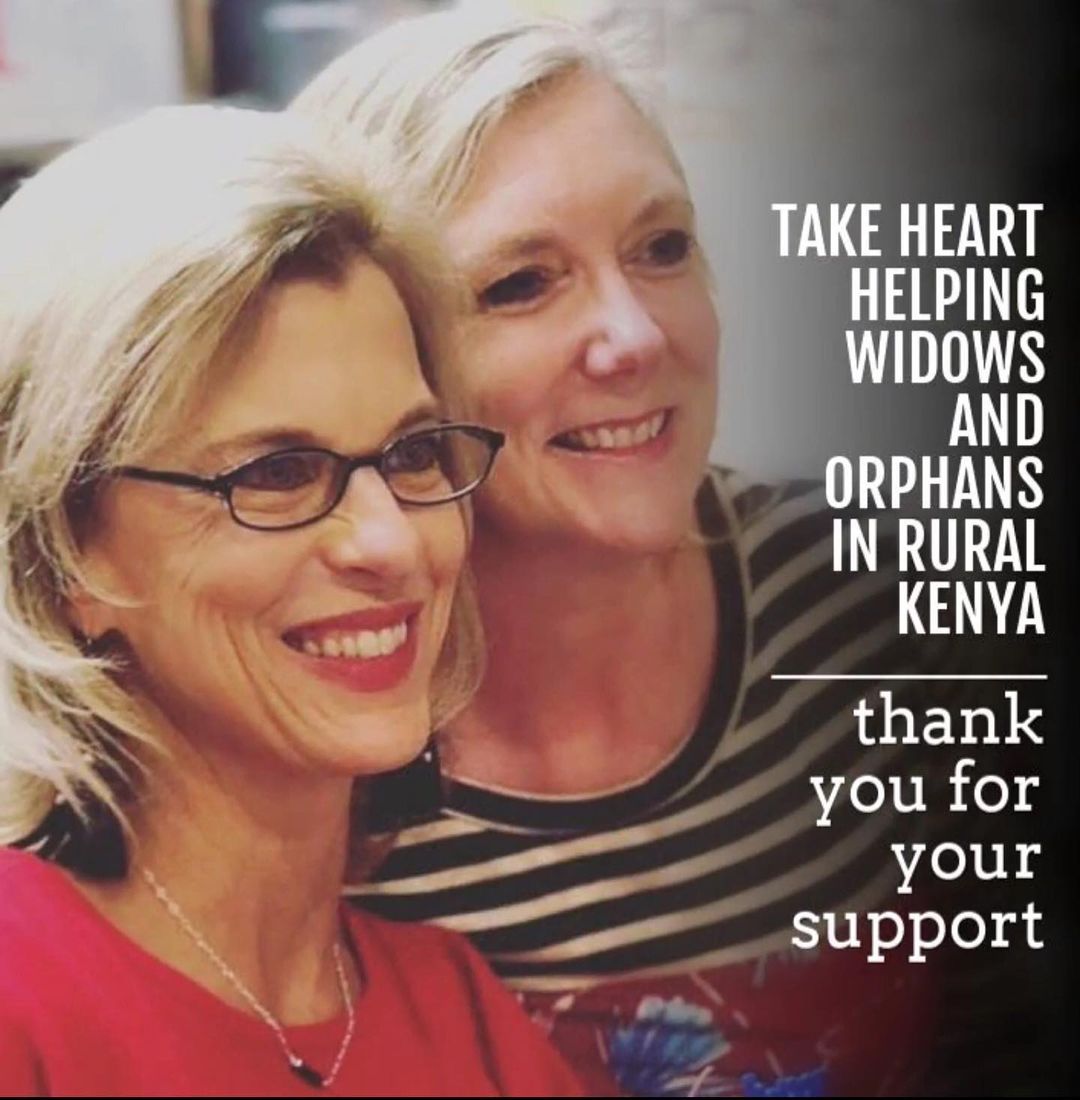 Given the success of the first two year sales at the store, the Take Heart team is overjoyed at product sales but even more thrilled at the awareness spread through each store visitor to learn of our story. The goal of fair trade has always been to empower women through sustainable vocation, education, and training all throughout the world; therefore, we see a great opportunity to match this scope of work with a new platform in launching an online store.
We are committed to furthering this mission ending economic poverty and injustice for widows and at risk youth in Kenya and nations around the world.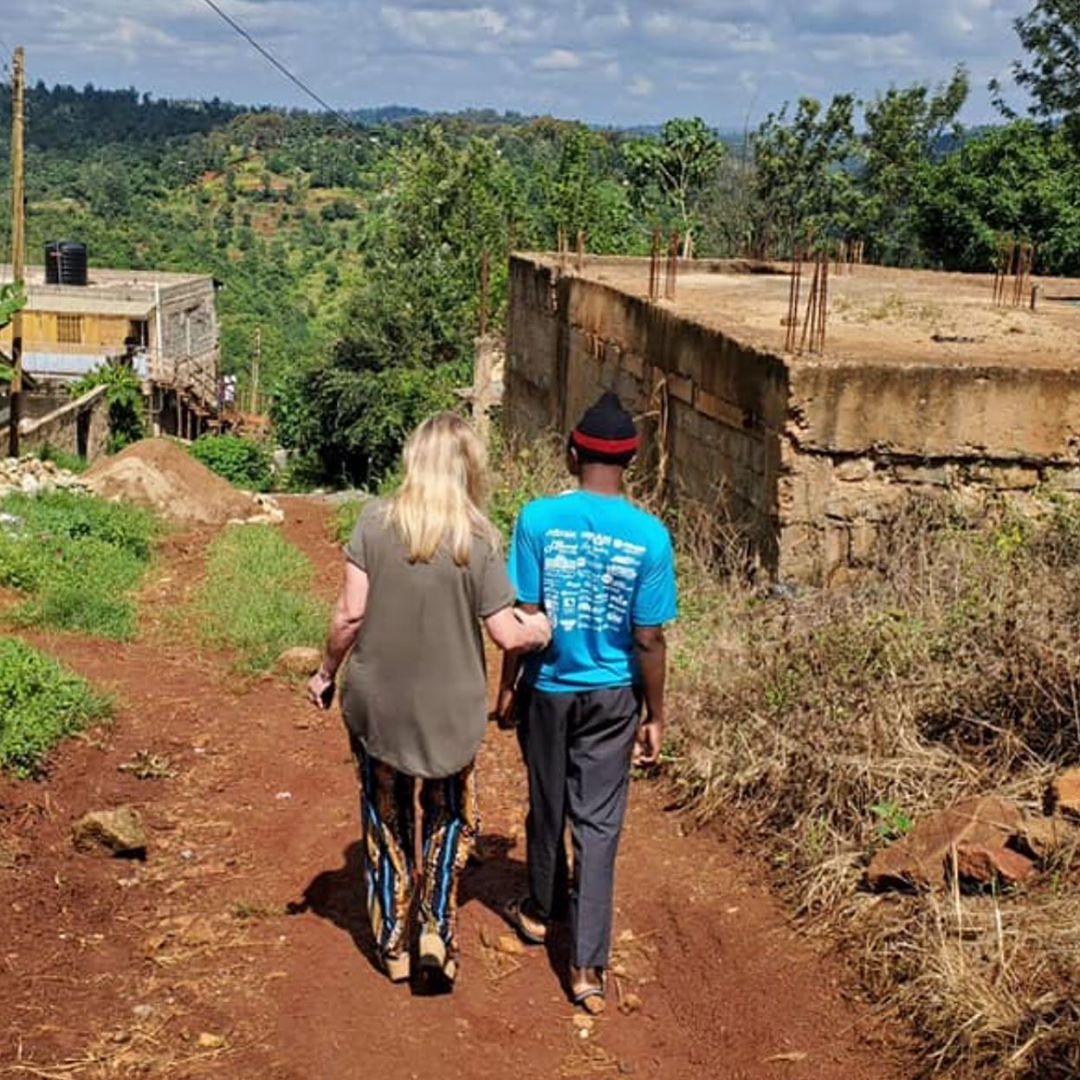 Fair Trade works toward a world in which all producers can enjoy secure and sustainable livelihoods, fulfill their potential and decide on their future.